Wine and Beer Pairings

View our mouth-watering flavor-duos of Kāpiti Kikorangi Blue Cheese matched with award winning wines and beers.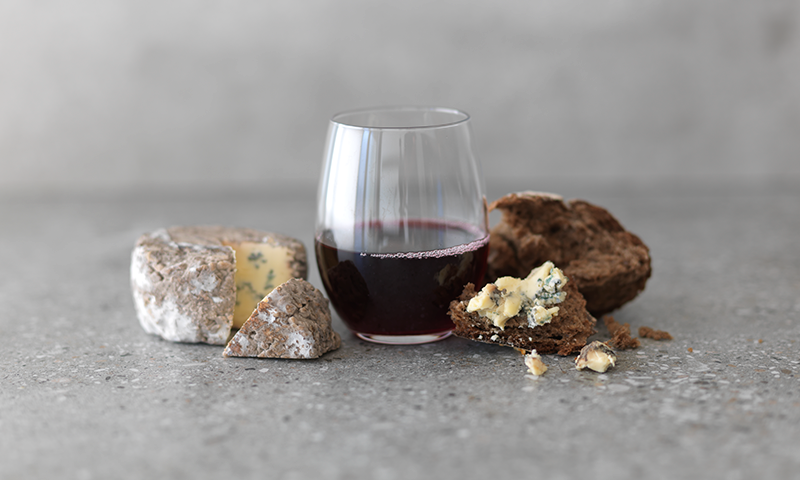 WHY DO WE PAIR WINE & KĀPITI KIKORANGI BLUE CHEESE?
It's simple - cheese boosts the fruitiness and bouquet of a wine and improves the feelings of enjoyment for drinkers.
Research shows that all wines taste better after cheese because the creaminess lessens the mouth-drying impact of tannins in wine.
When pairing wine with Kāpiti Kikorangi Blue Cheese it is important to recognize that this is a triple cream blue and the blue veining is not as intense as other more pungent blues.
This means that Kāpiti Kikorangi Blue Cheese is easier to pair with wines than most blue cheeses.
Try pairing Kāpiti Kikorangi Blue Cheese with…
SAUVIGNON BLANC or PINOT GRIS
Will complement the savoury notes of Kikorangi.
ROSÉ & FRUITY PINOT NOIR
Work well with this milder blue as do Sangiovese & Southern Rhone.
SPARKLING WINES

Brut, brut rosé, blanc de blancs, blanc de noirs and demi-sec, - the carbonisation of these wines help to cut through the triple cream.
DESSERT or FORTIFIED WINES
Tawny or Ruby ports offset the slight bitterness of the blue veining and the higher alcohol content will cut through the fattiness of the triple cream.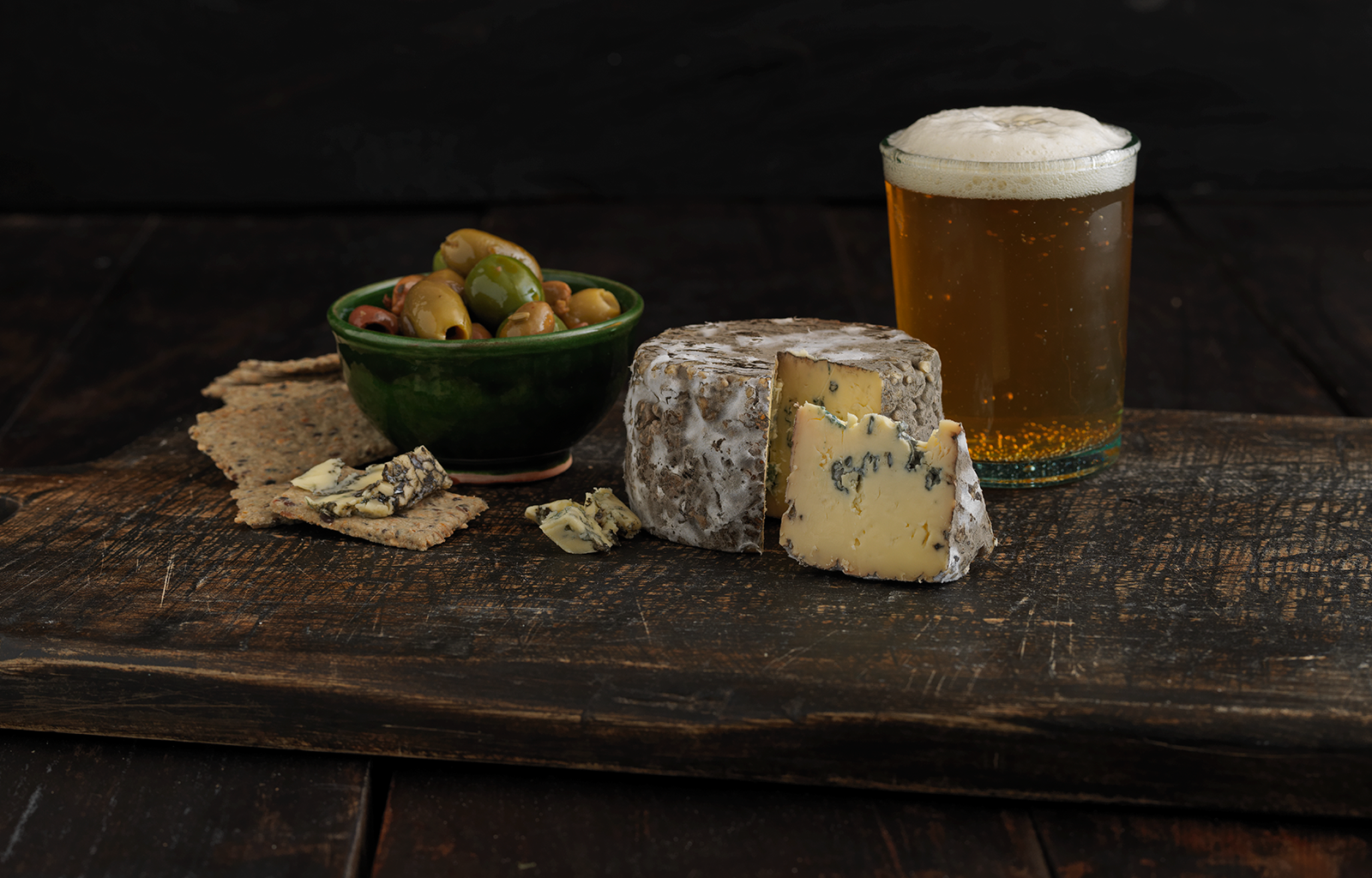 WHY BEER & KĀPITI KIKORANGI BLUE CHEESE ARE BEST MATES
The similarities between beer and cheese are endless.
They share their beginnings with man's need to preserve food and the discovery that milk could be given longevity when made into cheese and grain could become beer.
Both rely on the power of fermentation and perhaps it is that which makes beer and cheese the perfect partners. Cheese and beer should complement each other.
The secret is to avoid having either overpowered by the other. Texture is also important, the flavour of rich cheeses seem to explode, when paired with a more carbonated beer. 
Try pairing Kāpiti Kikorangi Blue Cheese with...
IPA & IMPERIAL IPA
The sharpness of Kikorangi matches the hoppiness of an IPA – the texture and mild pungency works well.
The slight herby quality of the blue mold and the hoppiness of the beer is an explosive combination and the creaminess of the cheese reduces the perception of bitterness in the beer.
STOUTS & DARK LAGER
For a perfect after-dinner pairing, the creamy caramel and toffee character of Kikorangi, pair with oatmeal or chocolate stout, or Porter.
The beers lingering sugar residue is a great contradiction to the salty blue. With dark lagers, the earthy, nutty flavour contrasts with the high levels of alcohol to cut through the fat and cleanse the palate.
Belgian Lambic, Hefeweizen, blonde ales and pale ales are also great pairing options.