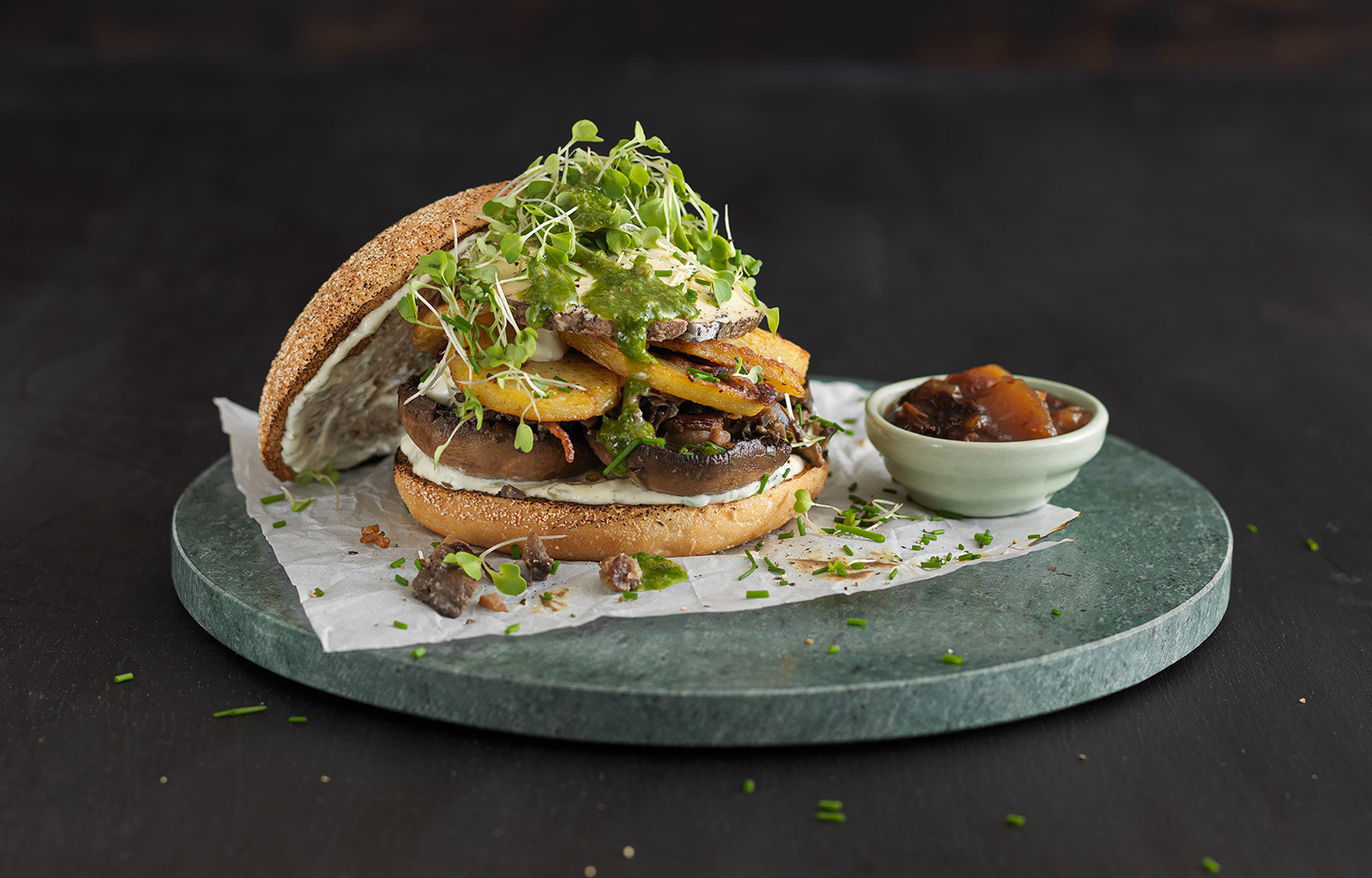 Smoked Mushroom & Kāpiti Kikorangi Blue Cheese Burger with Salsa Verde

Made with Kāpiti Kikorangi Cheese
Being vegetarian is becoming very exciting, it's becoming less vegetarian and more, well just, good food! The earthy mushrooms and the fresh salsa turn this burger into something not only delicious but leaves meat clean forgotten!
Prep Time
25 MINS
Cook Time
5 MINS
Serves
1
---
Ingredients
Grill burger buns
Yoghurt with chopped chives
Whole peeled portobello mushrooms combined with the chopped peelings and some chopped smoked mushrooms (we used Aromatics brand)
Place on a baking tray and brush with butter, olive oil, salt & pepper and garlic and slow cook to bring out the juices and flavour
Lyonnaise potatoes- Potato slices cooked until half done in veggie stock, finished in the pan with salt & pepper and butter
Kāpiti Kikorangi Blue Cheese (slices)

Salsa verde
Pepitas
Pear chutney
---
Method
To Build
Spread grilled buns with a little of the yoghurt mixture.
Top with whole mushrooms and then the chopped mushrooms.
Pile on the potatoes then more sauce and slices of blue cheese.
Finish with microgreens, a spoon of salsa verde and sprinkle with pepitas.
Serve with chutney on the side.