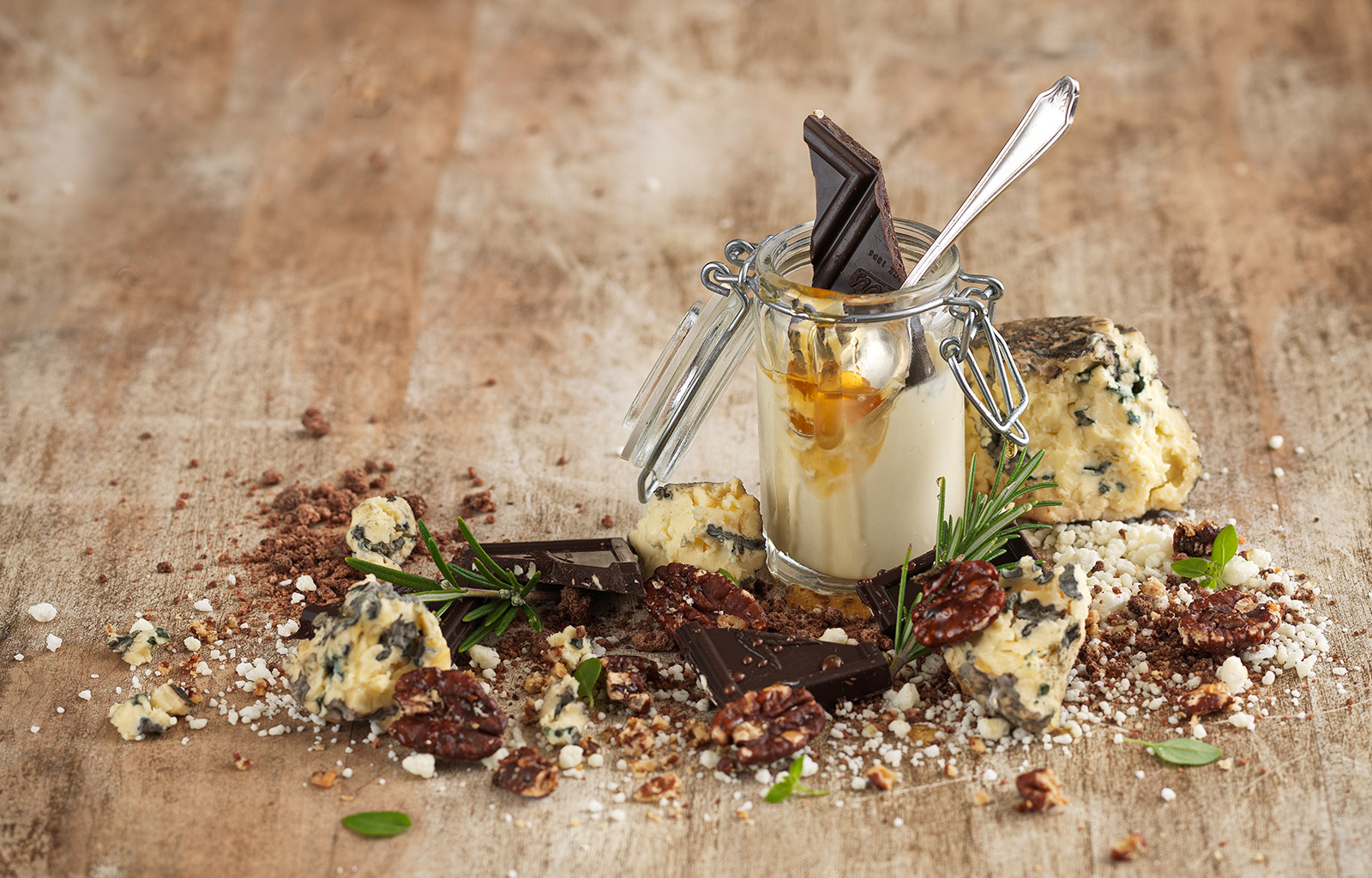 Kāpiti Kikorangi Blue Cheese & White Chocolate Soufflé

Made with Kāpiti Kikorangi Cheese
With Blue cheese and white chocolate having a very similar molecular structure this flavour combination creates a balanced dessert with a modern spin and a little wow factor.
Prep Time
Cook Time
Serves
---
Ingredients
14 oz Anchor Food Professionals Culinary Cream 
.176 lbs Kāpiti Kikorangi Blue Cheese
.352 lbs white chocolate
.330 lbs caster sugar 
1 tsp vanilla paste or 1ea scraped vanilla pod 
4 large eggs, separate yolks
4 leaves of gelatine, gold strength  (or 2 leaves of titanium strength)
5 oz Anchor Food Professional's Whipping Cream
---
Method
Warm cream mix, warm culinary cream with blue cheese, white chocolate sugar and .vanilla in a saucepan stirring to ensure no lumps are in the blue cheese (do not reduce) and remove from heat.
Add egg yolks, pour cream mix into egg yolks and warm over double boiler until ribbon stage. 
Soak the gelatine, soak leaves in cold water to soften. Once soft, squeeze the soaked gelatine leaves, removing any excess water and add to cream mix. Stir until gelatine has completely dissolved. 
Beat the egg whites in a small bowl with an electric mixer at high speed until soft peaks form. Add a large spoonful to the cooled cream mixture and stir through gently. Fold the remaining whites into the egg-yolk mixture. 
Whip the whipping cream until soft peaks form. Fold through the egg-cream mixture. Spoon into small dariole moulds. Chill in the refrigerator for at least 3 hours.